If you want to drink and eat after a day in Glavani Park and you don't want to eat at Glavani Park, we can recommend you a number of good, and near to us, restaurants, pizzerias or konoba's (family owned and run restaurants). You will be hungry for sure after the best adrenalin adventure in Istria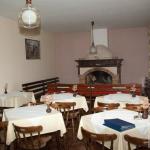 Konoba Šajinka
ADRESA: Šajini 35
Telefon: 052/580078
Specialised Istrian food prepared in the highest quality olive oil grown, picked and produced by Ivan, the restaurant owner. A real quality offer with well known meals including home produced pasta types with a variety of sauces, steak tartar specialist and other offers of meat and fish all at a reasonable price.
Working time from 5pm to 11pm every day.
—————————————————————————————————————-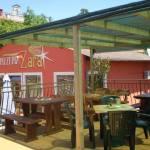 Pizzeria Zara
BARBAN 65
052/567-317
Open every day from 12am to 10pm
Mauricio and Ines, our good friends, will feed you with pizza and pasta, cevapi and mixed meat. All these can also be delivered to Glavani Park if you ask Nigel and Nevenko
Many Friday nights the owner plays live music.
Nigel and others can be found here many Friday nights
————————————————————————————————————-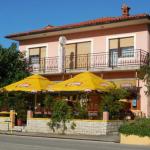 Konoba Turist
Prodol 36, Krnica
Grill and Pizza
052/580-590
Open every day, except tuesday, from 10am to 10pm
This family of three generations restaurant is located in Prodol, about 5 min from Glavani Park. They have a typical Istrian menu cooked by Mum, served by Grandma and son or you can order good pizza cooked by Dad. For a lovely garden atmosphere you can sit to the side of the building, or you can sit on the terrace that's in front of the restaurant. There is very comfortable, air conditioned space inside too. Take a flyer from Glavani Park and you'll get a bit of discount there too!
—————————————————————————————————————-
Restoran-pizzeria Luna http://www.luna-sol.hr/
Prodol, Krnica
052/580-174
Open every day except Wednesday
Traditional European and Istrian food.
This large, modern restaurant was opened in 1998. In a very short time it has become a very popular meeting place for the Istrian gourmet. This is a very family friendly restaurant offering a broad and well priced menu and the products for making the meals are all natural from the Istrian market places.
—————————————————————————————————————
Konoba Jelenić http://konoba-jelenic.hr/
Lušetići 63a, 52000 Pazin
Tue – Sun: 12:00 to 22:00 h – Closed on Mondays
091/538-7564
On the menu are traditional specialties: prosciutto, cheese, truffles, pasta, gnocchi, macaroni, ravioli which are home produced, wine and brandy sourced locally.
———————————————————————————————————-
Restaurant Vodnjanka
Istarska b.b., 52215 Vodnjan
Vodnjanka is for years the synonym for authentic Istrian cuisine, right in the center of olive and wine paradise. The dining area is excellent, filled with local artefacts and the roof terrace is a great alternative during the summer. The food is all homemade and to a very high quality with a wide choice of pasta and gnocchi and some great dishes prepared with the delicious meat of "boskarin" (Istrian ox). For desert the right choice is the "bumbarska torta" (authentic local cake, named after "bumblebee" i.e. people from Vodnjan). The house wine is very good and the service is friendly and pleasant.In Pula
Beer Club Pula http://www.beerclubpula.com/
Tomasinijeva 34 (near Verudela, and 5 min with car from center of Pula)
Beer – Snack – coffe – art
Do you like beer? They have more than 130 types of beer from all around the world + good food. Our recommendation is pljeskavica with cheese + onion rings + beer (Hobgoblin or Velebitsko light (Croatian beer)).
————————————————————————————————————
Peekaboo http://www.peekaboo.hr/
Flavijevska 12, 52100 Pula
052/543-878
Mon – Fri: 12:00–22:00
Sat – Sun: 10:00–22:00
Peekaboo is located 50m from the Amphitheater in Pula. This is a wonderful place run by a friend of Nigel and Nevenko. If you have kids but you want to eat in peace and quiet, go to Peekaboo. If you have young kids needing to waste a lot of energy, go to Peekaboo. If the weather is turning for the worse, or has, and you are in Pula, go to Peekaboo. There is an amazing indoor playground for kids + very good pizza for you. Plus more!
---
---